Romain Ribout – May 14, 2020 – Tech
[Le Deal du Jour] Cyberghost is very generous today by offering an extra 2 months to its 2-year VPN subscription. The monthly cost then drops to just 2.53 euros per month. More details below.
It's not for nothing that Cyberghost is recommended as a VPN solution. Aside from being one of the main mainstream players in the sector, the company offers quality service which we obviously tested and approved before writing these lines. It ranks in our top 3 VPN solutions of the moment.
Today's offer allows you to benefit from 2 free months on the 2-year subscription at 2.75 euros per month, or 66 euros in total. It just means that you pay 24 months for 26 months of using the service.
The monthly cost then amounts to only 2.53 euros per month.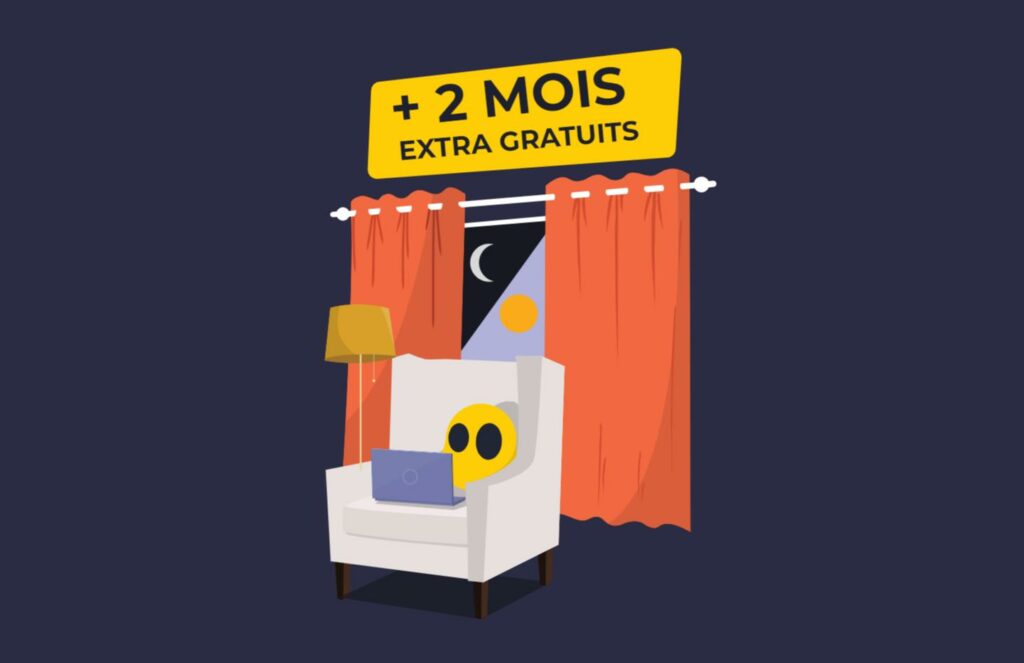 To better understand the offer
Cyberghost is a serious player in the VPN market. The company has nearly 6,400 servers worldwide (90 countries in total) to provide quality service to its users, while ensuring that they do not store their data. It is one of the top three VPNs that we recommend in our guide to the best VPNs out there today.
In addition, a 45-day trial period is granted to assess the quality of service. If you are not satisfied, just contact customer service to get your full refund.
With this subscription, is it possible to access the American catalog of Netflix, for example?
Yes, Cyberghost servers are compatible with streaming. You just have to choose the category "streaming" on the interface, then choose an American server. Netflix is ​​rather tolerant of this practice, even if it is prohibited in its conditions of use.
Disney + is much less tolerant. It's hard to believe that the policy has changed since the official release of the service in France.
What devices can Cyberghost VPN use?
Cyberghost's VPN is available on most devices using a modern OS. The full list can be found at this address and we find iOS, Android, Windows, macOS, Chrome OS, Linux and even a few routers that will allow you to switch your entire network behind the VPN.
Can I share my subscription with relatives?
It's entirely possible. The Cyberghost subscription allows you to connect up to 7 different devices with a single license.
Is it difficult to use on a daily basis?
Cyberghost is one of the good students on the interface side. The client is pretty, organized and above all well explained, with a good effort when it comes to French translation. In addition, it only takes a few clicks to find an available server.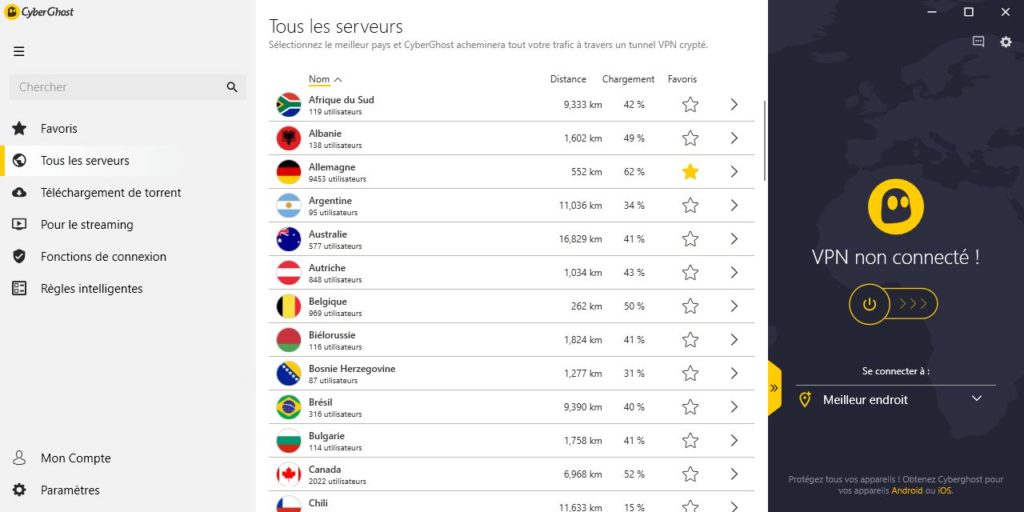 Share on social media