Romain Ribout – May 12, 2020 – Tech
[Le Deal du Jour] The Anker Nebula Capsule Max is a mini-projector that is capable of projecting HD video over an area of ​​approximately 100 inches. It is now available at an unprecedented price of 399 euros on Amazon using the promo code 9NTNX511.
Anker is not his first projector the size of a can of soda. The first Nebula Capsule model that we tested had already won over the editorial staff with its compact design and ease of use. We could blame him for some defects in terms of visual and sound rendering, but the new Max version obviously corrects the majority of the problems previously stated.
Instead of 499 euros in normal times, the Anker Nebula Capsule Max is now available at only 399 euros on Amazon thanks to the promo code 9NTNX511, or a saving of 100 euros on its usual price.
If you want to make some additional savings, note that the classic Anker Nebula Capsule is also available on promotion at 295 euros using the promo code ZXRWR511, compared to 395 usually.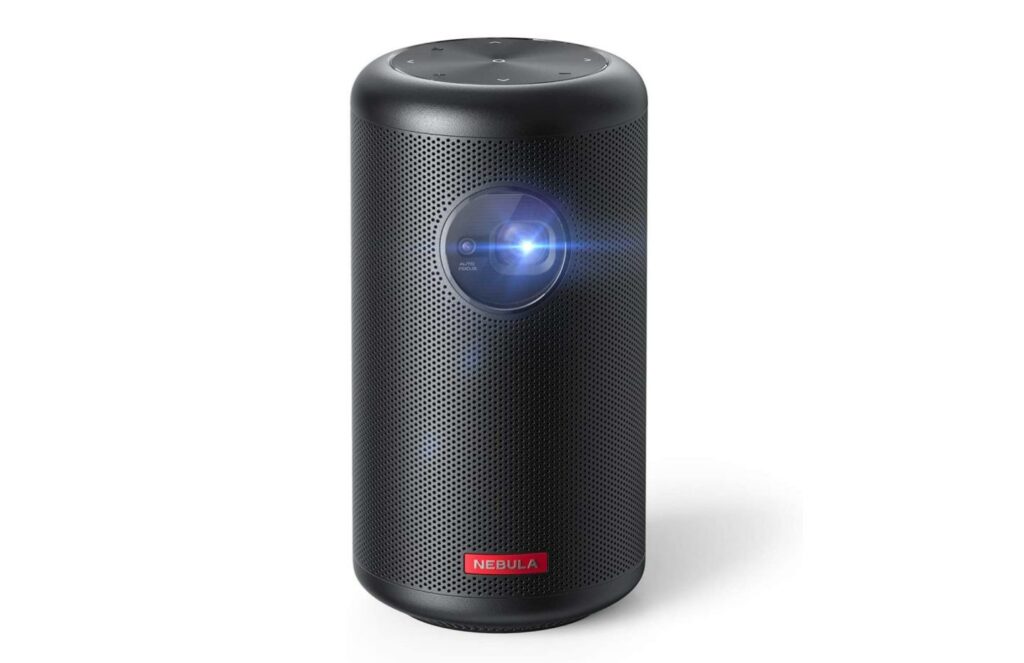 To better understand the offer
What are the main differences from the old model?
With its Nebula Capsule Max, Anker has simply improved all the features of the previous model.
First, it offers a brightness of 200 lumens (compared to 100 lumens previously) and a definition in 720p while its predecessor could only display 480p. Then, it offers better sound rendering thanks to its new speaker going from 5 to 8W. In addition, the manufacturer has also swapped the micro USB port for USB-C.
To top it off, the Max model incorporates Google Assistant to control this technological can with voice.
Can the Nebula Capsule Max mini projector replace a TV?
By covering a maximum area of ​​100 inches, it is indeed ideal for watching a film or a series, whether indoors or outdoors. Note that it is even possible to connect its Nintendo Switch (or any other console with an HDMI cable) to enjoy multiplayer games, for example.
It also integrates the latest version of Android TV to access various content via the Play Store, such as Netflix, Amazon Premium, YouTube and others. On the other hand, you will not benefit from the quality of a Full HD or 4K TV screen since the projector is limited to HD definition.
Share on social media